Ready to step into the classroom? Our SCL Bootcamp Booster course is now available for free to get you started on the right track! Visit our Thinkific page here to sign up for access. Got questions? Email us anytime! See you in the classroom soon!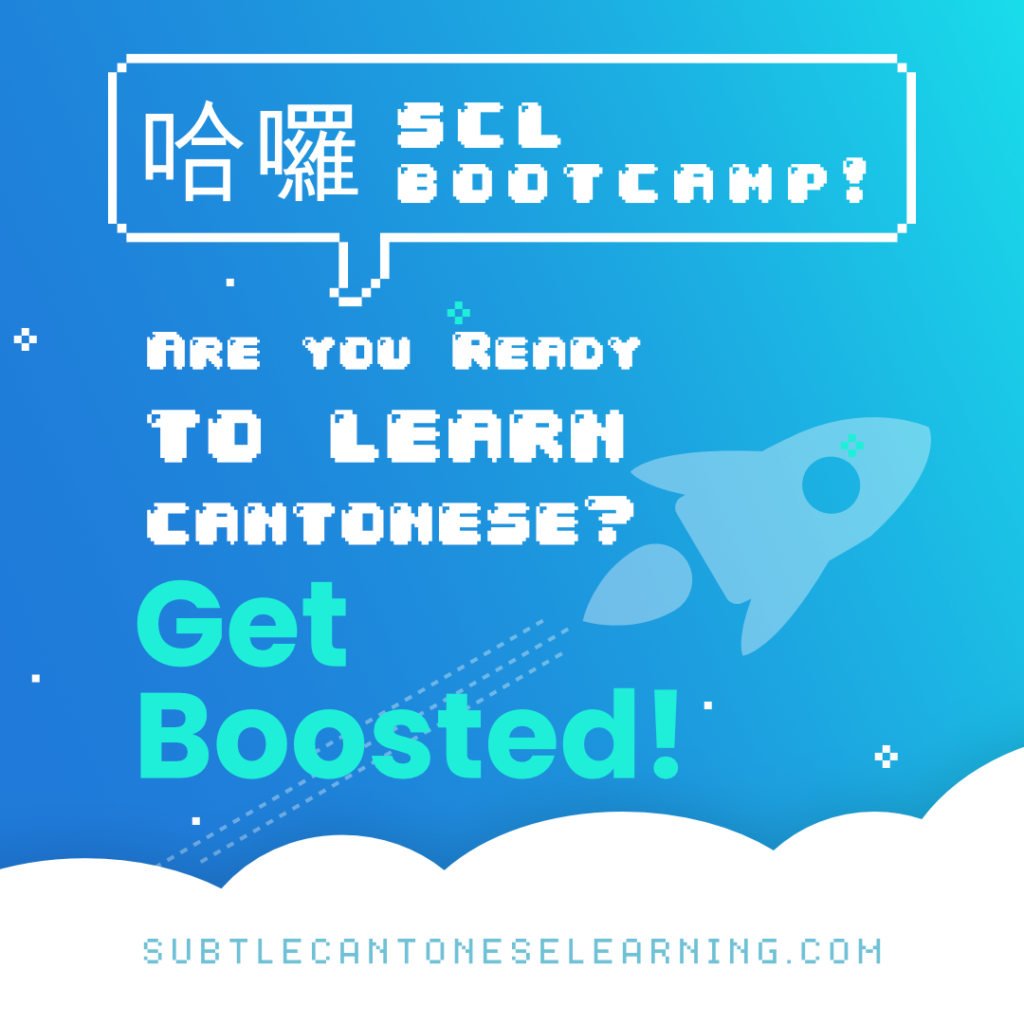 Past Events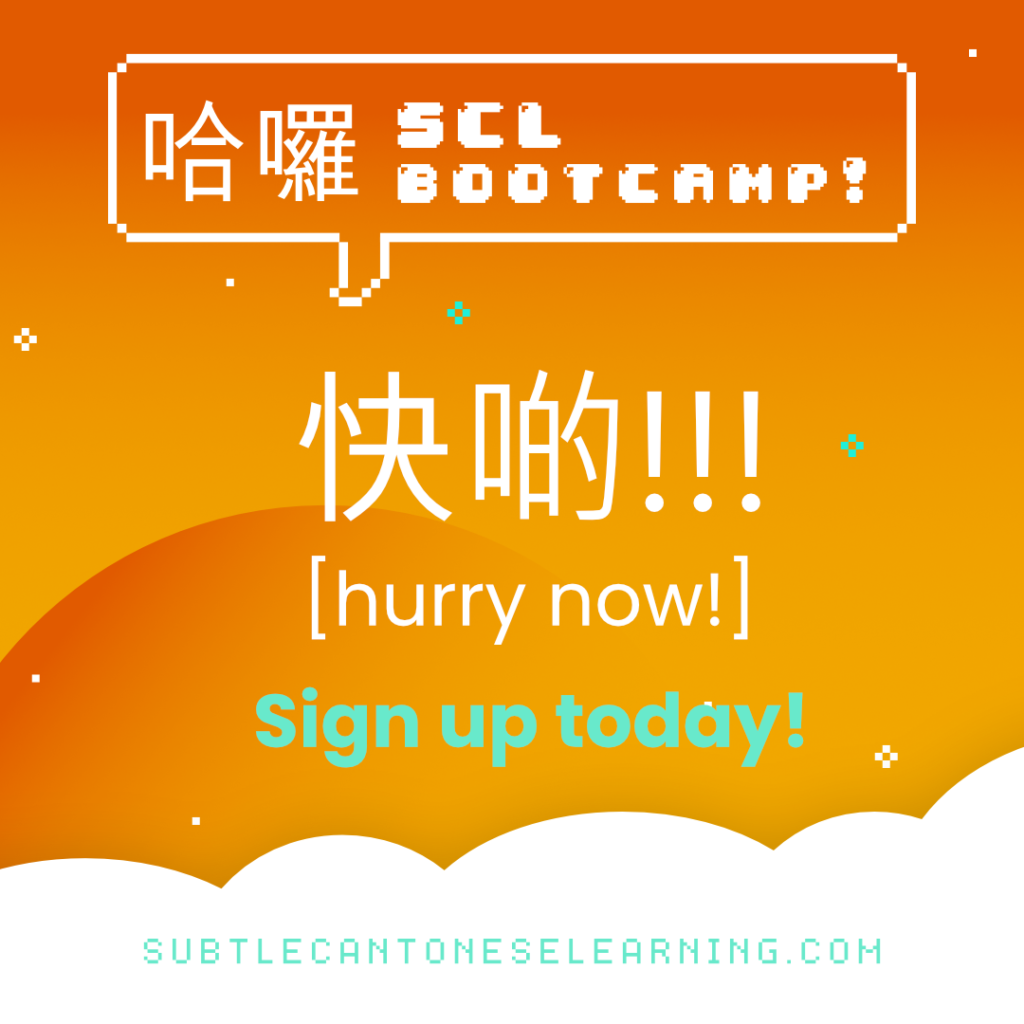 SCL Bootcamp Spring 2022
In order to provide a more immersive experience, the bootcamp duration has been extended to 10 weeks on every Sunday afternoon and now includes two designated office hour slots each week to have more Q&A and homework help time.
SCL Lunar New Year Tiger Gala 2022
Subtle Cantonese Learning is hosting our annual Lunar New Year Tiger Gala for 2022
Lunar New Year almost here and so is our SCL 2022 LUNAR NEW YEAR TIGER GALA 2022年虎年春節晚會! Join the SCL team in saying farewell to the Ox and welcoming the Tiger on Saturday, February 5, 2022 at 8 PM EST!
We will be live-streaming on our YouTube channel to play games with everyone, watch some amazing talent performances and raffling some awesome prizes by Asian small businesses and creatives!! Keep an eye on our social media to see what will be revealed each week!

This year's event proceeds will be supporting Hung Fook Mental Health Association, a non-profit that started in the Toronto Cantonese community but has branched out over the years to serve many other local Asian folks, such as the Korean and Vietnamese communities. Every dollar donated to this event will equal to a raffle ticket so may your luck win some sweet raffle prizes!
But wait, that's not all! SUBTLE CANTONESE LEARNING IS LAUNCHING LUNAR NEW YEAR TIGER MERCH! (Free International shipping too!!)

Donate above $25 USD to receive a fortune package, which includes a set of SCL 揮春(Fai Chun), a set of SCL Year of the Tiger stickers and a red pocket that has a mystery fortune ticket from inside that will tell you what your Year of the Tiger luck will be!

Oh? Wanting something to bag your luck for the Year of the Tiger? Every donation above $68 USD will get you a SCL Lucky Tiger Tote Bag in addition to the fortune package! Perfect for holding all your Lunar New Year snacks and red pockets!

So what are you waiting for? GRAB YOUR RAFFLE TICKETS ON OUR EVENTBRITE NOW! 🧧🐯
The event will be live on our YouTube channel so hit subscribe to get notifications when the event starts!
https://www.youtube.com/subtlecantoneselearning
SCL Bootcamp 2021
Let's keep in touch!
Join our email list to get the first updates for each event as we are constantly making things happen for the online Cantonese learning community! We promise we don't spam, but if you like to see around more often, follow our social media on Facebook, Instagram and YouTube!
Processing…
Success! You're on the list.
Whoops! There was an error and we couldn't process your subscription. Please reload the page and try again.